Guardian: Elf Bar, a Chinese e-cigarette giant, promotes e-cigarettes to children despite UK advertising rules
Guardian: Elf Bar, a Chinese e-cigarette giant, promotes e-cigarettes to children despite UK advertising rules
Elf Bar Electronic Cigarette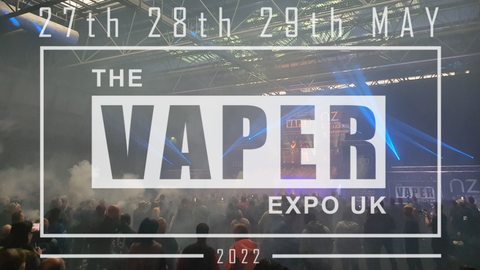 Blue hole new consumption report, July 17, according to the report of the British Guardian, an investigation by Observer found that Elf Bar, a leading Chinese electronic cigarette brand, ignored the regulations to promote its products to young people in Britain. Experts warned that only seven year old children were using electronic cigarettes with bright colors and sweet taste. Elf Bar is a Chinese e-cigarette giant. In the past year, the number of teenagers under the age of 18 using its products has increased dramatically. The promotion by the socially affected people claimed that they had received the remuneration for promotional activities and benefited from free products in some cases. These videos - their
Blue hole new consumption report, July 17, according to the report of the British Guardian, an investigation by Observer found that Elf Bar, a leading Chinese electronic cigarette brand, ignored the regulations to promote its products to young people in Britain. Experts warned that only seven year old children were using electronic cigarettes with bright colors and sweet taste.
Elf Bar is a Chinese e-cigarette giant. In the past year, the number of teenagers under the age of 18 using its products has increased dramatically. The promotion by the socially affected people claimed that they had received the remuneration for promotional activities and benefited from free products in some cases.
These videos - many of which show influential people smoking e-cigarettes in front of the camera - have no age limit and are not always clearly marked as advertisements. Some people have attracted hundreds of thousands of views on the short video application TikTok, which is used by half of children aged 8 to 11 and three-quarters of children aged 16 to 17.
These promotional activities seem to violate the prohibition of electronic cigarette advertising on social media, which seems to be part of Elf Bar's efforts to attract new customers in the UK, including activities on buses and billboards and gifts of its products. TikTok deleted two accounts promoting Elf Bar products after receiving a reminder from Observer this weekend.
The British electronic cigarette market is worth more than 1 billion pounds every year, but public health experts worry that disposable electronic cigarettes (such as the electronic cigarettes manufactured by Elf Bar, which cost only 3.99 pounds each) are leading to an increase in the use of young people.
It is illegal to sell electronic cigarettes to people under the age of 18, but they are easy to buy online and on the street.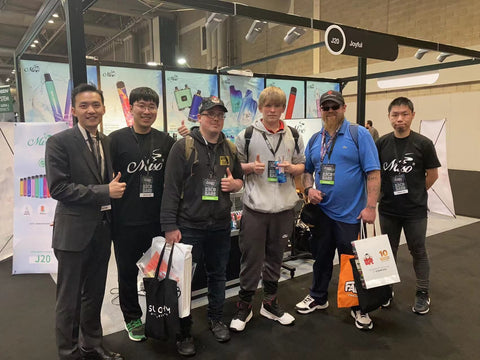 The Association of Public Health Directors (ADPH) said this weekend that it would like to see stricter regulations prohibiting the use of brightly colored packaging by Elf Bar, and review the taste that may appeal to children.
Dr. Gareth Nye, director of the medical science program at Chester University, warned of potential long-term health consequences, including lung disease.
"Although smoking e-cigarettes has great benefits for many people, the amazing growth of non-smokers and users of e-cigarettes means that we need to seriously consider the advertising and sales methods of these products." He said.
Pictures from Elf Bar website, in which young female models are smoking electronic cigarettes.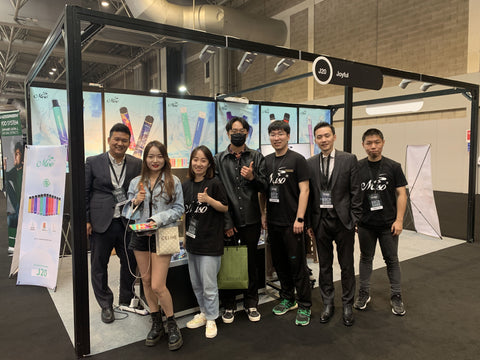 Two years ago, Elf Bar was just an electronic cigarette brand, but now it has become one of the most popular brands among young people in Britain. The brand is owned by a Chinese technology company and is famous for its disposable electronic cigarettes. Its flavors include rainbow sugar, bubble gum and cheese cake.
They do not contain tobacco, but are pre loaded with an electronic liquid based on  salt, which contains 20 mg  per milliliter - the highest concentration allowed by British law.
Health experts worry that the growing popularity of Elf Bar, whose slogan is "Let it become an elf and enjoy yourself", may lead young people in Britain to use electronic cigarettes in large quantities, just as Juul allegedly encourages the use of electronic cigarettes.
More than half of young people who smoke electronic cigarettes said that disposable electronic cigarettes (such as the electronic cigarettes produced by Elf Bar) are their preferred products, which has increased sevenfold since 2020.
Juul, partially owned by Altria, a Marlboro cigarette manufacturer, was ordered by the US Food and Drug Administration to withdraw all its products from the US market last month. Its executives claimed that its products played a disproportionate role in the rise of young people. The company is appealing the ban, which has been suspended.
In the UK, although the number of young people using electronic cigarettes is relatively small, research shows that this number is growing. A survey by YouGov and the charity Smoking and Health Initiative (Ash) found that the proportion of children aged 11 to 17 who use electronic cigarettes increased from 4% in 2020 to 7% in 2022. The proportion of children trying to use electronic cigarettes also increased from 14% to 16%.
More than half of children with electronic cigarettes said that disposable electronic cigarettes were their preferred product - up from 7% in 2020 - and the most popular brand was Elf Bar.
There are strict regulations on the promotion of electronic cigarette products in the UK to prevent irresponsible marketing and advertising targeting young people. In 2019, four e-cigarette companies were sanctioned for ignoring advertising rules to promote their products on social media.
However, the promotion of Elf Bar products on TikTok seems to defy these rules.
The video shows that influential people have attracted hundreds of thousands of times to watch by opening the large packaged products they said they sent to them for free, or posting comments they said were sponsored.
A British TikToker said in the video that she worked for Elf Bar and the brand paid for publishing information about its products. "Make money easily." A headline wrote. "Get a free spirit bar and a reward for tasting." Another said.
Her content has been viewed 5 million times, including a video of her trying cherry flavored disposable Elf Bar electronic cigarette on the camera. The video is presented in the form of comments, but it contains a small tag, indicating that it is an advertisement. "My God! She is very beautiful," she said, turning on the electronic cigarette and testing it on the camera. "That's beautiful. It tastes like cherry sauce... I'm fascinated. I like it. I think it's better than every flavor I've tried so far."
In another video, she opened a large number of Elf Bar products delivered, including cheesecake, rainbow sugar and bubble gum, and declared: "Elf Bar, I just love you." The video was marked as a gift, indicating that the product was sent to her by Elf Bar, but it was not clearly marked as an advertisement.
Another British Tik Toker who promoted Elf Bar products said in his profile that he was 20 years old. A video that has been praised more than 7000 times shows him holding a disposable electronic cigarette of various colors to the camera. "What's your favorite taste, because I've never tried @ Elfbarofficialuk # ad." The title says.
Advertising Standards Agency (ASA) rules stipulate that electronic cigarette advertising must be positioned in a responsible manner, not targeting young people under the age of 18, and not advertising on any platform where more than 25% of the audience is under the age of 18. In addition, people in advertisements promoting these products should not or appear to be under the age of 25.
The regulator said it was evaluating the evidence passed to it by observers. After being contacted for comments, TikTok indicated that the content marked as violating its rules had been deleted.
A spokesman said: "Our guidelines clearly stipulate that no matter what age you are, you are not allowed to promote, sell, trade or provide... content of electronic cigarette products.". We have investigated and removed the content tagged to us and taken action on these accounts.
Ash advocates electronic cigarettes as a healthier alternative to cigarettes. He said there are problems with Elf Bar's advertising and it helps people to recognize the charm of these devices.
Hazel Cheeseman, deputy CEO of the charity, said: The value of electronic cigarettes for public health is to help quit smoking, but they do not seem to have positioned these products as alternatives to smoking. They are promoting them as a pleasant experience.
After warning that children as young as 7 years old are smoking e-cigarettes, public health directors now support calls for stricter regulation of e-cigarettes. They also hope to introduce new restrictions on the promotion of electronic cigarettes to young people.
Ruth Tennant, member of the board of directors of ADPH and director of public health of Solihull, said: E-cigarettes started in schools at a small scale, but anecdotal evidence from the headmaster pointed out a bigger problem. The school is talking about doing things like searching bags... We may become addicted.
Devon County Council sent a letter to the headmaster last month, warning that the number of incidents involving students and smoking electronic cigarettes has increased. It said the problem mainly occurred in middle schools, but warned that some pupils were reported to be using electronic cigarette products.
Steve Brown, Devon County Public Health Director, said that Elf Bar brand promoted its products on its website, and young female models smoked electronic cigarettes. He was worried that the brand was aimed at young people.
He said: In the 1970s and 1980s, tobacco packaging was branded to attract people to smoke. I'm afraid we are similar in the electronic cigarette market.
"This is a product containing . We need to control tobacco in a similar way."
The review of the government's ambition to achieve smoke-free by 2030 by Javid Khan, former CEO of Banado, warned last month that online electronic cigarette products are wild in the west.
According to the report, the harmfulness of electronic cigarettes is at least 50% lower than that of cigarettes, and may be close to 95%.
According to the report, school and university leaders believe that it is too easy for people under the age of 18 to obtain electronic cigarette products. The report recommends that cartoon characters be prohibited from using electronic cigarette products, review the available flavors, prohibit companies from giving away electronic cigarette products for free, and it is illegal to use age limited products in schools and universities.
The report is awaiting a response from the Government.
John Dunne, director general of the British Electronic Cigarette Industry Association, representing the industry company, said he was worried about the increase in reports of the use of electronic cigarettes in schools. He said: "We got a call from the school because they began to see children get these products.". Mainly disposable products.
Dunn said the association called for stronger regulation, including more severe fines of up to 10000 pounds for rogue traders who sell children.
He said: if you don't want children to use these products, then you have to stop supplying them.
Elf Bar said in a statement that it was very aware of British regulations and would conduct an internal investigation into the allegations raised in the report.
The company said that it had established a policy of not paying for influential people, complied with ASA regulations on electronic cigarette advertising, and obtained approval before carrying out activities on buses and billboards.
A spokesman said: We are fully committed to solving the problem of electronic cigarette products falling into the hands of minors. This includes cracking down on unofficial Elf Bar promotions on social media and rogue retailers. All Elf Bar packages indicate that our products are not for sale to people under the age of 18.
The Ministry of Health and Social Health said: We have formulated some of the strictest electronic cigarette laws and regulations to protect young people, and will continue to work closely with MHRA [Drug and Health Products Regulatory Authority], trade standards and other regulatory enforcement authorities to ensure that products sold in the UK comply with these regulations.
Sample Block Quote
Praesent vestibulum congue tellus at fringilla. Curabitur vitae semper sem, eu convallis est. Cras felis nunc commodo loremous convallis vitae interdum non nisl. Maecenas ac est sit amet augue pharetra convallis nec danos.
Sample Paragraph Text
Praesent vestibulum congue tellus at fringilla. Curabitur vitae semper sem, eu convallis est. Cras felis nunc commodo eu convallis vitae interdum non nisl. Maecenas ac est sit amet augue pharetra convallis nec danos dui.
Cras suscipit quam et turpis eleifend vitae malesuada magna congue. Damus id ullamcorper neque. Sed vitae mi a mi pretium aliquet ac sed elitos. Pellentesque nulla eros accumsan quis justo at tincidunt lobortis denimes loremous. Suspendisse vestibulum lectus in lectus volutpat, ut dapibus purus pulvinar. Vestibulum sit amet auctor ipsum.