How about the overseas market trend of electronic cigarette under strong supervision
How about the overseas market trend of electronic cigarette under strong supervision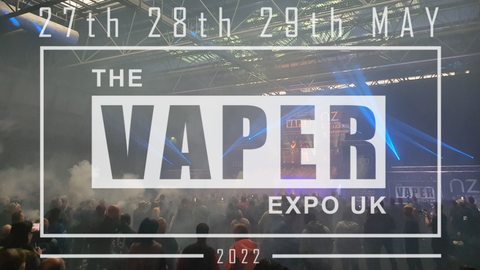 "The overseas market is now showing a blue ocean trend, and the company will definitely move overseas in the future." On July 11, Zhang Lei, who runs an electronic cigarette brand in China, told Shell Finance reporter of Beijing News that a year ago, he was conscious that "domestic opportunities are not big", and he targeted the sales market to overseas regions. Earlier, on June 15, the official website of the State Tobacco Monopoly Administration announced that the national unified electronic cigarette trading management platform was officially launched. Electronic cigarettes are subject to the principle of "one thing, one code". Electronic cigarette enterprises without licenses will not be allowed to trade through the electronic cigarette trading platform. At the same time, the new version of the Measures for the Administration of Electronic Cigarette has deleted the export electricity
"The overseas market is now showing a blue ocean trend, and the company will definitely move overseas in the future." On July 11, Zhang Lei, who runs an electronic cigarette brand in China, told Shell Finance reporter of Beijing News that a year ago, he was conscious that "domestic opportunities are not big", and he targeted the sales market to overseas regions.
Earlier, on June 15, the official website of the State Tobacco Monopoly Administration announced that the national unified electronic cigarette trading management platform was officially launched. Electronic cigarettes are subject to the principle of "one thing, one code". Electronic cigarette enterprises without licenses will not be allowed to trade through the electronic cigarette trading platform. At the same time, the new version of the Measures for the Administration of Electronic Cigarettes removes the requirement that enterprises exporting electronic cigarettes need to obtain a license for tobacco monopoly production enterprises.
According to the Blue Book on the Export of Electronic Cigarette Industry in 2022 (hereinafter referred to as the Blue Book), at present, there are more than 1500 electronic cigarette manufacturing and brand enterprises in China, of which more than 70% mainly export their products overseas. It is estimated that the total export of electronic cigarettes will reach 186.7 billion yuan in 2022, with an expected growth rate of 35%.
After the "Thousand Cigarette War", there was a saying in the electronic cigarette industry: "More than 95% of the global electronic cigarette production and products come from China, 70% of China comes from Shenzhen, and more than 95% of Shenzhen comes from Bao'an". China is gradually changing from the world's largest manufacturer of e-cigarettes to the world's largest exporter of e-cigarettes.
"The reason why Shenzhen has become the core is that its strong IT manufacturing industry has provided strong technical support for the innovation and upgrading of electronic cigarette products." Guo Xiaoyu, co founder of Shenzhen Two Supreme Technologies Co., Ltd., said through analysis, "E-cigarettes have a strong 'innovation' attribute, and the product replacement rate remains within 3-6 months. However, looking at the global market, only Shenzhen can achieve this rapid innovation state."
Let's go and sell electronic cigarettes overseas!
On July 2, Lin Yu was busy preparing materials in his office. As a "new recruit" who has just entered the electronic cigarette industry for less than a year, he is now planning to lead his team to Southeast Asia for development.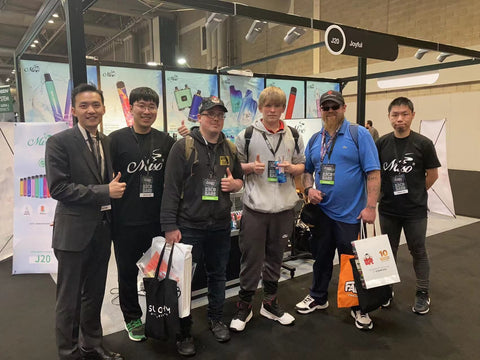 Lin Yu knew that this decision meant that he would start from scratch in a strange market. However, he said, "Compared with the domestic market with increasingly strict regulatory policies, there is undoubtedly more space in the overseas market."
In 2019, the domestic electronic cigarette industry broke out rapidly and once set off a "thousand cigarettes war". However, with the new regulatory requirements of "manufacturers are not allowed to produce 'fruit flavored' cigarette bombs", "one cigarette and one identity", the industry began to develop in compliance.
The shell finance reporter of the Beijing News learned that compared with the domestic market, the overseas market has a broader prospect both in terms of user size and future prospects. According to the report of the Blue Book on the Export of Electronic Cigarette Industry in 2022, the global electronic cigarette market size will exceed 108 billion US dollars in 2022. It is estimated that the overseas electronic cigarette market size will maintain a growth rate of 35% in 2022, with the total size exceeding 100 billion US dollars.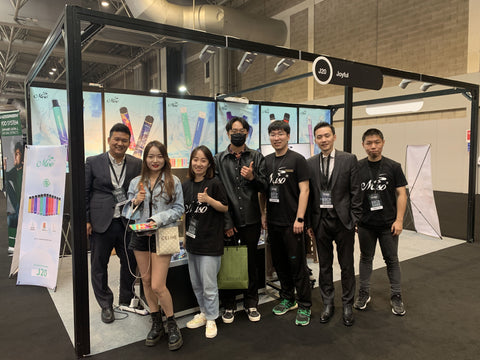 Lin Yu set the first stop for going to sea in Southeast Asia. Different from the Chinese market, some countries in Southeast Asia are open to electronic cigarettes, and even allow electronic cigarettes to be sold online. According to data from Euromonitor, a consumer market research institution, the total electronic atomization market in Southeast Asia is expected to reach 766 million dollars, or about 5.1 billion yuan, in 2023.
After a year of preparation and trial, Zhang Lei has now established himself in the Southeast Asian market, and his electronic cigarette brand is gradually opening up.
According to the data in the Blue Book, the export scale of China's electronic cigarettes will reach 138.3 billion yuan in 2021, an increase of 180% year on year. It is estimated that the total export of electronic cigarettes will reach 186.7 billion yuan in 2022, with a growth rate of 35%.
"Previously, there was a mistake made by an electronic cigarette company, which felt that going to sea was a forced choice under the condition of 'no way to go'." An electronic cigarette practitioner told the reporter, "In fact, the overseas market is as important as the domestic market, which should be the core direction of the development of each electronic cigarette company."
"Now Yueke, MOTI Magic Flute and other leading enterprises are also betting on overseas markets." Zhang Lei said. The reporter found that Yueke had tried overseas exploration as early as 2019 after consulting public materials. After its establishment in 2021, Yueke International, which is responsible for overseas business, has accumulated millions of consumers in more than 40 countries around the world.
MOTI Magic Flute, another brand, now covers 35 countries and regions around the world, with more than 100000 outlets worldwide, and has even established an independent e-commerce platform leading the industry in North America.
"Many manufacturers have gone to sea, which is bound to intensify competition in overseas markets." Lin Yu said, "Although the future prospects are unclear, this is the most important choice for the current electronic cigarette manufacturers."
Why Shenzhen?
The customer can get the proofing product within two hours if he has new ideas
In the small book that Lin Yu carried with him, there was a world map marked with symbols, on which a long line was drawn in black: Shenzhen - Southeast Asia - Europe and America. This is the "Sailing Map" he set for himself. Although he has just entered the first stop, he is full of confidence: "Try to finish this line in five years."
Lin Yu's dependence stems from his partner's factory in Bao'an District, Shenzhen.
The Beike Finance reporter of Beijing News learned that at present, there are more than 1500 e-cigarette manufacturing and brand enterprises in China, and nearly 100000 e-cigarette supply chain and surrounding service enterprises, forming a complete e-cigarette industry cluster. And most of them are gathered in Bao'an, Shenzhen.
The origin of Shenzhen and electronic cigarette dates back to 2004. At that time, the first domestic electronic cigarette "Ruyan" came out, which not only became popular in the domestic market, but also attracted many consumers worldwide. Influenced by the success of "Ruyan", a large number of e-cigarette factories have emerged in Zhejiang, Shenzhen and other places. In the following ten years, Shenzhen has gradually become the most core e-cigarette production cluster in China and even the world.
Guo Xiaoyu, co founder of Shenzhen Two Supreme Technologies Co., Ltd., told the reporter that years of development have enabled Shenzhen Bao'an not only to have a number of electronic cigarette enterprises, but also to gather supporting enterprises including industrial design, molds, batteries, etc. "There is a two-hour traffic circle for electronic cigarettes, and the entire industry chain is closely cooperated. Even when new ideas emerge in the communication between manufacturers and customers, it may be possible to get the sample products within two hours."
According to official data, in 2021, there will be 55 e-cigarette enterprises above the designated size in Bao'an District, among which there will be some well-known enterprises such as Macwell and Foggy Core Technology, with an output value of 35.6 billion yuan. In 2022, the number of enterprises has increased to 77, and the output value is expected to further increase.
Lu Jixian, Deputy Director of the Investment Promotion Agency of Bao'an District, Shenzhen, said publicly that Bao'an would be committed to building a 100 billion level electronic cigarette industry cluster, and in the future, it would build a global atomization technology center, constantly expand the application boundary of electronic cigarette technology for atomization treatment, beauty and other fields, and continue to expand the overseas market.
In July 2020, Lin Yu came to Bao'an District of Shenzhen for the first time. Before that, he once acted as an agent for a brand of electronic cigarette in China. Influenced by the market explosion, Lin Yu, who was not willing to just be a dealer, decided to set up a team to build his own brand of electronic cigarette.
"After inquiring around, we found that the most concentrated area of the electronic cigarette industry is here." Lin Yu told the reporter that although Foshan, Dongguan and other places also have e-cigarette manufacturing plants, they are far less concentrated than Shenzhen Bao'an. He was amazed by the high-end production equipment and complete supporting items of the local electronic cigarette manufacturing factory. "There are everything from tobacco poles, tobacco oil, batteries to cigarette bombs. Just provide the brand and logo to each other, and you can produce exquisite electronic cigarettes."
Soon, Lin Yu reached a cooperation with a manufacturer, and he was responsible for designing the brand and sales channel, while the other party was responsible for producing electronic cigarettes.
When he saw the samples designed by the other party according to his requirements, Lin Yu's confidence in the export road increased greatly. "It's much better than expected, and in the later period, it can continue to upgrade and iterate with the needs of players and the market. I believe that it will be welcomed in the overseas market."
An accident: the exit road opens,
Logistics bottleneck can hardly block enthusiasm for going out to sea
The introduction of domestic electronic cigarettes into overseas markets stems from an accident.
A knowledgeable person in Shenzhen told the reporter that many years ago, a Chinese student studying in Türkiye brought the electronic cigarette back to Türkiye. The new product quickly aroused local curiosity and asked about the purchase channel.
As a country with the highest smoking rate in the world, electronic cigarettes quickly triggered a buying boom in Türkiye, and even entered the European market through Türkiye. For a while, not only did a large number of foreign students arrive at the Shenzhen Electronic Cigarette Factory with their backpacks to bring goods, but also many overseas dealers came to Shenzhen to purchase.
"There are two reasons behind the popularity of electronic cigarettes in Europe and the United States. First, the price is lower than that of traditional cigarettes. Second, foreign markets are more tolerant of electronic cigarettes." Guo Xiaoyu said to the reporter.
But the way out is not easy.
The first thing to be solved is the logistics problem. In the past, 40% of the electronic cigarettes exported from Shenzhen were shipped from Shenzhen to Hong Kong and then to the world. However, Hong Kong had previously announced that "since April 30, it is illegal to sell, manufacture, import or promote electronic cigarettes and heated tobacco products in Hong Kong", and manufacturers had to find new export routes.
The reporter learned that Shenzhen Airport (6.800, 0.04, 0.59%) recently said that, together with the Electronic Cigarette Professional Committee of the China Electronics Chamber of Commerce and other relevant parties, it has jointly studied and issued the white list enterprise identification standards for electronic atomization products and the operational guidelines for differential security inspection of air transport exports in view of the bottlenecks in the domestic electronic cigarette air transport chain. In the future, it plans to build Shenzhen Airport into a global electronic cigarette transit center.
When products arrive in overseas markets, manufacturers also need to face the challenges of different policies and players' consumption trends in overseas markets.
Taking electronic cigarette bombs as an example, many popular flavors in China are not popular overseas. The requirements for content vary from country to country. The allowable content in the United States is no more than 3%, while that in the United Kingdom is no more than 2%, which requires manufacturers to take corresponding measures and research and development according to local conditions.
"Before going to sea, you must also understand the local control system for electronic cigarettes to avoid unnecessary losses." Zhang Lei told reporters that the global regulatory policies on electronic cigarettes are different. Both the United States and the European Union have adopted a federal approach to electronic cigarette regulatory policies. In Southeast Asia and the Middle East, although the market is relatively loose, some countries are inclined to adopt an electronic cigarette ban.
The above problems cannot hinder the export enthusiasm of Chinese manufacturers. According to the Blue Book, the export volume of electronic cigarettes in 2021 will increase by 180% compared with that in 2020. It is estimated that the export volume will reach 186.7 billion yuan in 2022, with a year-on-year growth of 35%.
Competition for patents and standards has emerged,
Not all going to sea is profitable
On June 23, an overseas news quickly triggered the domestic electronic cigarette ring: JUUL, a global electronic cigarette giant, was officially denied the listing by the US Food and Drug Administration.
"This is undoubtedly good news for domestic e-cigarette exporters." On July 8, an electronic cigarette practitioner told the shell finance reporter of the Beijing News that "if JUUL really delisted, it means that other brands will gain greater market share, and some of them from China will also benefit from it."
According to the analysis report of Zheshang Securities (10.620, 0.33, 3.21%), JUUL withdrew or provided 52% order flexibility for its main competitor, Simore International. Many international e-cigarette brands cooperating with JUUL are now accelerating to seize the American market.
The reporter learned that, as the world's largest single market, the U.S. electronic cigarette market will account for more than 55% of the total overseas global market in 2021. In the first quarter of 2021 alone, the U.S. market accounted for 58% of China's electronic cigarette exports, with an export volume of about 73.3 billion yuan. For practitioners of electronic cigarettes, such a huge market cannot be missed.
"Now almost most brands and manufacturers are starting to make efforts in overseas markets." Wang Min, who runs an electronic cigarette agency factory in Shenzhen, told the reporter that his factory has been busy manufacturing for several brands recently. She found that the sales direction of the other party was almost concentrated in the overseas field.
Previously, it was reported by the media that many electronic cigarette factories focusing on foreign trade in Shenzhen were hiring. In order to catch up with orders, many factories rush to recruit short-term workers for 10 days to make electronic cigarettes with additional staff, and work overtime during the New Year holiday.
"E-Cigarettes have a strong 'innovation' attribute, and the product replacement rate is kept within 3-6 months. Looking at the global market, only Shenzhen can achieve this rapid innovation state." Guo Xiaoyu said.
In addition to the rapid iterative innovation of technology, more and more e-cigarette manufacturers are gradually moving towards high technology and starting to care about patents.
According to the Research Report on Market Operation Situation and Development Strategy of China's Electronic Cigarette Industry from 2022 to 2028 released by Smart Research Consulting, the number of patent applications for China's electronic cigarette industry in 2021 will be 5937, with a year-on-year growth of 41.9%. The number of major patent applications in Guangdong Province reached 21646, accounting for 69.2% of the total patent applications.
According to the Blue Book, patent applications for electronic cigarettes have emerged in the past three years. In the past three years, there have been more than 5000 patent applications each year. Since the fourth quarter of 2021, the number of patent applications has increased every month. It is estimated that the total number of patent applications will exceed 7000 in 2022.
The blue ocean market is not risk free. "A few years ago, many e-cigarette brands entered the overseas market, but not everyone could succeed." Wang Min told the reporter that there are many losers among the manufacturers going to sea. "It is often said that who went to sea and who failed. Such stories are common in the circle."
The reporter learned that the electronic cigarette enterprises going to sea today are dimly divided into two levels. The leading enterprises, due to their stricter production standards and better quality, are not only easy to enter the new white list of Shenzhen Airport when exporting, but also more respected by players in overseas markets. However, it is relatively difficult for small and medium-sized enterprises to go to sea, which does not even rule out the outcome of their dismal departure.
"Going to sea is more like a 'gamble'. It needs to adapt to different regulatory policies, cultural differences, consumer habits and other issues. Once the decision is wrong, the final result can only end in failure." Wang Min said.
Ling Xiaolu, Executive Commissioner of Shenzhen Bao'an District Government, said that he hoped that the electronic cigarette industry would continue to expand overseas markets, occupy more overseas market shares, occupy the upstream position of the global industrial chain, and take the lead in providing global electronic atomization
Sample Block Quote
Praesent vestibulum congue tellus at fringilla. Curabitur vitae semper sem, eu convallis est. Cras felis nunc commodo loremous convallis vitae interdum non nisl. Maecenas ac est sit amet augue pharetra convallis nec danos.
Sample Paragraph Text
Praesent vestibulum congue tellus at fringilla. Curabitur vitae semper sem, eu convallis est. Cras felis nunc commodo eu convallis vitae interdum non nisl. Maecenas ac est sit amet augue pharetra convallis nec danos dui.
Cras suscipit quam et turpis eleifend vitae malesuada magna congue. Damus id ullamcorper neque. Sed vitae mi a mi pretium aliquet ac sed elitos. Pellentesque nulla eros accumsan quis justo at tincidunt lobortis denimes loremous. Suspendisse vestibulum lectus in lectus volutpat, ut dapibus purus pulvinar. Vestibulum sit amet auctor ipsum.