Is it necessary to ban electronic cigarette completely
Is it necessary to ban electronic cigarette completely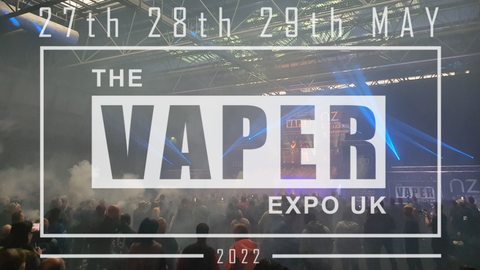 1、 Do you think smoking electronic cigarettes is addictive? 2、 Do you think electronic cigarettes are harmful to your health? Even if the electronic cigarette merchants boast their products in such a way that the promotion of electronic cigarettes can help us to give up traditional cigarettes, they cannot deny the fact that electronic cigarettes are only substitutes for traditional cigarettes. To put it more generally, those who like smoking are either addicted to cigarettes or electronic cigarettes. In 1963, Herbert Gilbert, an American, invented a device that can heat liquid to produce steam, mimicking the feeling of smoking. But at that time, people did not understand the harm brought by traditional cigarettes, so
1、 Do you think smoking electronic cigarettes is addictive? 2、 Do you think electronic cigarettes are harmful to your health?
Even if the electronic cigarette merchants boast their products in such a way that the promotion of electronic cigarettes can help us to give up traditional cigarettes, they cannot deny the fact that electronic cigarettes are only substitutes for traditional cigarettes. To put it more generally, those who like smoking are either addicted to cigarettes or electronic cigarettes.
In 1963, Herbert Gilbert, an American, invented a device that can heat liquid  to produce steam, mimicking the feeling of smoking. But at that time, people did not understand the harm brought by traditional cigarettes, so there was no market for such smokeless non tobacco cigarettes.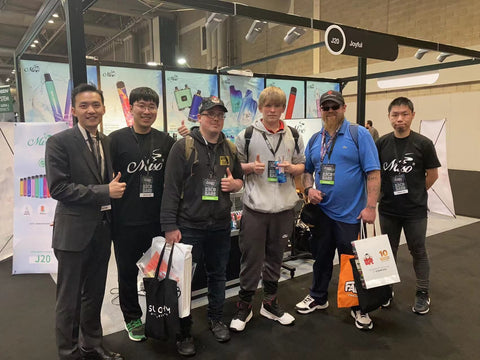 Han Li, a traditional Chinese medicine doctor in Beijing, proposed to dilute  with propylene glycol, put liquid nicotine thinner in a smoke cartridge, and then use an ultrasonic device to atomize the liquid to generate atomized gas. Users can directly inhale the atomized gas into the lungs when smoking. In 2004, he obtained an invention patent. The next year, he realized industrialization. In the following ten years, he gradually flowed into the western world.
Brain "kidnapped" by
Humans are born addicted to  Through tens of millions of years of evolution, the human brain has evolved a "reward center" that releases a substance called dopamine. When we drink, eat, socialize, play and mate, the release of dopamine will make us feel happy and encourage us to continue these activities.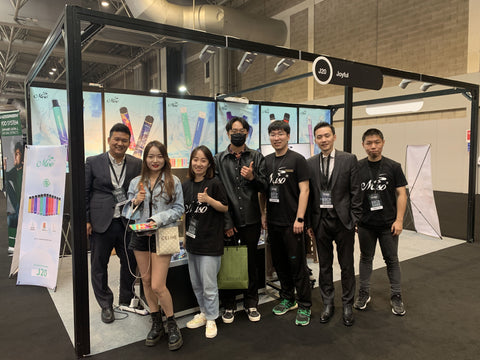 After we smoke  will be transmitted to the brain through the blood within 7 seconds, and enter our reward center, prompting the brain to release a large amount of dopamine. So people who are used to smoking think that smoking can refresh their minds and spirits. The reason why the brain is addicted to is mainly because the brain mistakenly believes that the pleasure brought by  is beneficial to the body.
Less harmful substances than traditional cigarettes
The harm of traditional cigarette to people is self-evident.  is the main chemical component and addictive component of traditional tobacco. Tobacco smoke contains more than 4000 kinds of chemical substances, among which tar, carbon monoxide, irritant compounds and harmful metals are the main culprits against human health. The division of labor of various substances in tobacco is clear.  invades the human brain and makes people rely on it. Other substances quietly enter all parts of the human body. These toxins will not immediately lead to human disease or death, but slowly accumulate in the human body, subtly affecting human health.
Electronic cigarettes do not have so many harmful chemicals. At present, there are two main ways to add oil to electronic cigarettes on the market. One is to directly add bottled tobacco oil, and the other is to use cigarette bombs. The main components of electronic cigarette oil are glycerin, propylene glycol and various spices. The ionized polymer battery is used for power supply to drive the atomizer to heat the smoke oil in the oil tank. The smoke oil is atomized into steam and then inhaled into the body through the mouth.
It is easy to lead to excessive  intake
can increase the release of catecholamine in the body, resulting in faster heart rate, higher blood pressure, vasoconstriction, arteriosclerosis, and increased incidence of myocardial infarction and stroke.
The electronic cigarette regulatory policy is not perfect, and the quality of electronic cigarette products is mixed. Some businesses will add a lot of  to the cigarette bombs. In addition, the electronic smoking scene is not limited by space and time, people will take in more instead, and excessive intake of  will lead to human poisoning.
Irreversible lung disease
The WHO report shows that 34.7% of electronic cigarette users have experienced irritation discomfort in the throat, even cough, dry mouth, nausea, headache and other adverse reactions. Electronic smoke sol will increase the production of respiratory inflammatory factors, leading to chronic tracheitis, thus reducing lung function.
Diacetyl, which plays a role in flavoring, will lead to irreversible bronchitis obliterans after heating, which is also known as "popcorn lung". Presumably, everyone has heard about the electronic smoking pneumoconiosis in the United States in 2019. 2051 cases of electronic smoking pneumoconiosis reported in the report all showed "popcorn lung" to varying degrees, causing 39 deaths.
The propylene glycol in the smoke oil is harmless, but the smoke oil atomization needs heating, and the propylene glycol will produce formaldehyde and acetaldehyde after heating. These gases will directly stimulate the respiratory tract and oral mucosa, and seriously affect the immune system, leading to leukemia.
Electronic smoke is poisoning our children
Electronic cigarette merchants hype that electronic cigarette products are healthy and harmless, leading many young people astray. More and more children are exposed to electronic cigarettes, and even unscrupulous businesses package electronic cigarettes as "fruit flavored electronic cigarettes", which are sold in stores at the school gate. The US Health Director reported that  exposure to teenagers can affect brain development, leading to inattention, emotional disorders and cognitive deficits. Children or adolescents with weak resistance can die from excessive  intake. Moreover, these products are often cheap, and the quality of the ingredients in them is usually inferior, which will bring double harm to children.
According to the 2019 national cancer opinion survey report of the American Society of Clinical Oncology (ASCO), about one fifth of young people in the United States use electronic cigarettes every day, and nearly one quarter of young people believe that electronic cigarettes are harmless and not addictive. Nearly one third of young people believe that flavored electronic cigarettes are less harmful to health than tasteless electronic cigarettes. The survey also found that one sixth of children aged 9 to 17 have tried electronic cigarettes.
In Singapore, India and other countries, the production, manufacture, import, export and sales of electronic cigarettes have been completely prohibited. In 2018, it is prohibited to sell e-cigarettes through any channels in Macao, nor to conduct advertising promotion. In 2019, Hangzhou, Nanning and other cities in China have also stipulated that the use of electronic cigarettes in public places is prohibited, and Shenzhen has also legislated to prohibit the advertising, promotion and sponsorship of electronic cigarettes. Can China "give up" electronic cigarettes?
China is the largest producer of electronic cigarette products in the world. In 2018, the annual sales of electronic cigarettes totaled 33.75 billion yuan. However, this data only represents the electronic cigarette set. The total sales of cigarette oil and cigarette bombs are 10-20 times that of cigarette sets, with at least 300 billion of cigarette oil sales. That is to say, there is a market of hundreds of billions of electronic cigarettes, and it will soon develop into a trillion market.
Here we can see a very clear logic that the electronic cigarette industry is made from tobacco oil. If it can really help you quit smoking completely, you will no longer need these products after you really quit smoking. E-cigarette lovers need at least three bottles of cigarette oil or cigarette bombs every month. When they stop consuming, their profits will be greatly reduced. In order to enable consumers to continue to consume cigarette oil, it is necessary to make cigarette oil just needed. The best way to become just needed is to make people addicted. Therefore, most electronic cigarettes contain . Although  main task is to make people addicted, it does not mean that it has no other adverse effects on the human body.
There are still 2 million e-cigarette practitioners and a market of more than 100 billion in China. It is a long way to go to completely ban e-cigarette.
Sample Block Quote
Praesent vestibulum congue tellus at fringilla. Curabitur vitae semper sem, eu convallis est. Cras felis nunc commodo loremous convallis vitae interdum non nisl. Maecenas ac est sit amet augue pharetra convallis nec danos.
Sample Paragraph Text
Praesent vestibulum congue tellus at fringilla. Curabitur vitae semper sem, eu convallis est. Cras felis nunc commodo eu convallis vitae interdum non nisl. Maecenas ac est sit amet augue pharetra convallis nec danos dui.
Cras suscipit quam et turpis eleifend vitae malesuada magna congue. Damus id ullamcorper neque. Sed vitae mi a mi pretium aliquet ac sed elitos. Pellentesque nulla eros accumsan quis justo at tincidunt lobortis denimes loremous. Suspendisse vestibulum lectus in lectus volutpat, ut dapibus purus pulvinar. Vestibulum sit amet auctor ipsum.