Popularization of knowledge in the electronic cigarette industry Some small knowledge about the electronic cigarette industry
Popularization of knowledge in the electronic cigarette industry Some small knowledge about the electronic cigarette industry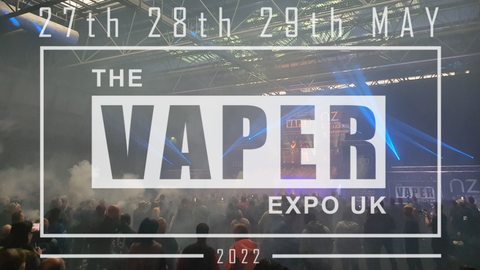 Although the current electronic cigarette disputes continue, this does not prevent the capital from being optimistic about the electronic cigarette industry. Many people know about electronic cigarette, but they don't know who invented it. Let's learn about the electronic cigarette industry today! 1、 Who invented electronic cigarette? How is the situation of electronic cigarette in China? 1. The concept of electronic cigarette was first invented by Herbert Gilbert in 1963
Although the current electronic cigarette disputes continue, this does not prevent the capital from being optimistic about the electronic cigarette industry. Many people know about electronic cigarette, but they don't know who invented it. Let's learn about the electronic cigarette industry today!
1、 Who invented electronic cigarette? How is the situation of electronic cigarette in China?
The electronic cigarette was invented by the Chinese
The concept of electronic cigarette was first proposed by Herbert Gilbert in 1963. In 3003, Chinese pharmacist Han Li invented the first electronic cigarette product containing nicotine. In 3004, Hanli obtained the invention patent of electronic cigarette and sold it in China Ruyan Company the next year. Later, after Hanli sold the electronic cigarette patent to Imperial Tobacco with 75 million yuan, the electronic cigarette began to really go global.
The production capacity of electronic cigarette is gathered in China
Statistical data display; In 3017 alone, the output of China's electronic cigarette products and supporting products reached 83.84 million sets and 1.301 billion pieces respectively, and in 3018, the output of electronic cigarettes reached 3.3 billion; Most of this is for export. At present, China is the largest producer of electronic cigarettes in the world, and its export of electronic cigarettes accounts for more than 90% of the world's total output.
There are 35979 electronic patents in the world, and China accounts for 87%
As of August 3018, there were 35979 electronic cigarette patents in the world, and 33835 patents in China, accounting for 87%. There are 5793 Chinese invention patents, 11673 utility model patents and 5361 appearance patents. Shenzhen Burton Group alone holds 11379 e-cigarette patents, accounting for 43.8% of global e-cigarette patents, and more than half of China's e-cigarette patents.
2、 Current market situation of electronic cigarette
The Report on the Supervision of the 3019 Electronic Cigarette Industry recently released by the Public Health and Technology Supervision Research Group of Tsinghua University shows that in 3017, China's electronic cigarette consumption reached 7.4 million people, becoming the world's largest producer (accounting for 95% of the world's total) and exporter (accounting for 90% of the world's total) of electronic cigarette products.
According to Qixinbao data, the number of new enterprises in the electronic cigarette industry in 3017 was 1834, and the number of new enterprises in 3018 was 1170. Among the existing electronic cigarette enterprises, nearly half of the small and micro enterprises with a registered capital of less than 1 million yuan.
According to the previous statistics of Electronic Cigarette World, as of the middle of August 3019, more than 30 electronic cigarette brands have been financed this year, with the total amount of financing exceeding 1 billion yuan! On September 18, 2019, the electronic cigarette brand Magic Flute MOTI completed the financing of round A series of 50 million dollars, and SIG Haina Asia, a well-known international dollar fund institution, participated in the investment. Previously, cigar electronic cigarettes also completed the financing of 40 million dollars!
3、 Recent electronic cigarette supervision
US: On September 11, the official website of FDA (US Food and Drug Administration) announced that in order to curb the excessive popularity of electronic cigarettes among young people, the US government planned to ban the sale of unauthorized non tobacco flavored electronic cigarettes.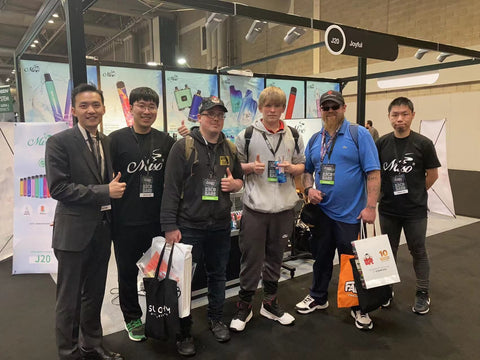 India: Indian Finance Minister Sitaraman announced on the 18th that India will completely ban the production, import and export, sales and advertising of electronic cigarettes. This ban has been approved by the Cabinet and will be formally promulgated in the form of an "administrative order".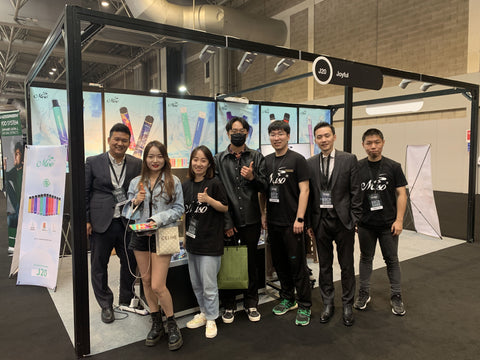 China: In June this year, Shenzhen, the world's largest electronic cigarette production base, officially included electronic cigarettes in the blacklist of tobacco control.
Sample Block Quote
Praesent vestibulum congue tellus at fringilla. Curabitur vitae semper sem, eu convallis est. Cras felis nunc commodo loremous convallis vitae interdum non nisl. Maecenas ac est sit amet augue pharetra convallis nec danos.
Sample Paragraph Text
Praesent vestibulum congue tellus at fringilla. Curabitur vitae semper sem, eu convallis est. Cras felis nunc commodo eu convallis vitae interdum non nisl. Maecenas ac est sit amet augue pharetra convallis nec danos dui.
Cras suscipit quam et turpis eleifend vitae malesuada magna congue. Damus id ullamcorper neque. Sed vitae mi a mi pretium aliquet ac sed elitos. Pellentesque nulla eros accumsan quis justo at tincidunt lobortis denimes loremous. Suspendisse vestibulum lectus in lectus volutpat, ut dapibus purus pulvinar. Vestibulum sit amet auctor ipsum.